I'm very excited to be working on my first illustrated children's book as part of my final graduation project. 
The book is based on the real story of the Swedish town of Kiruna, built on an active iron ore mine which is causing the ground beneath it to deform and sink. The mine is the town's main employer and one of the world's largest iron ore exporters; closing the mine isn't an option and so the town is undergoing a huge relocation project. The local people of Kiruna have no choice but to move and begin life again in their new town, 2km away.
There is a lot more to this story than just logistics. For many people, it's about leaving behind the homes they love. This book is inspired by the human narratives of Kiruna, our capacity to embrace change, move forward and gently let go of the past.

 ​​​​​​​
Follow the link to see the flip book!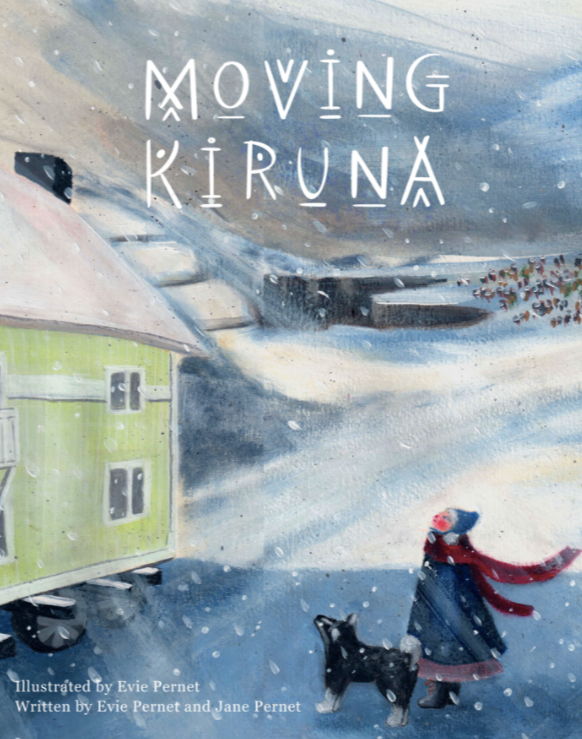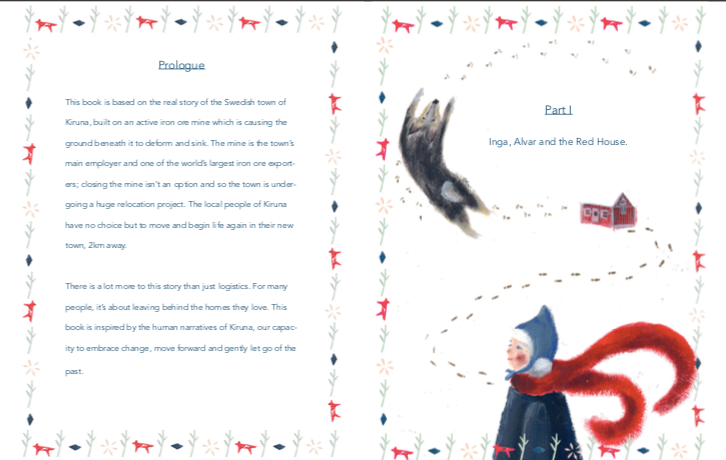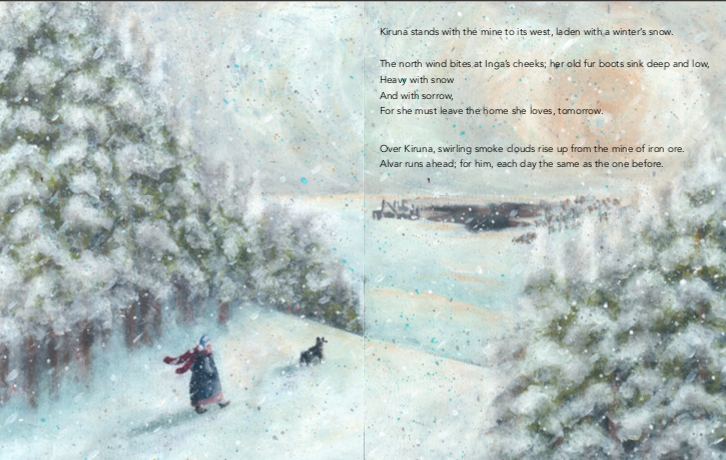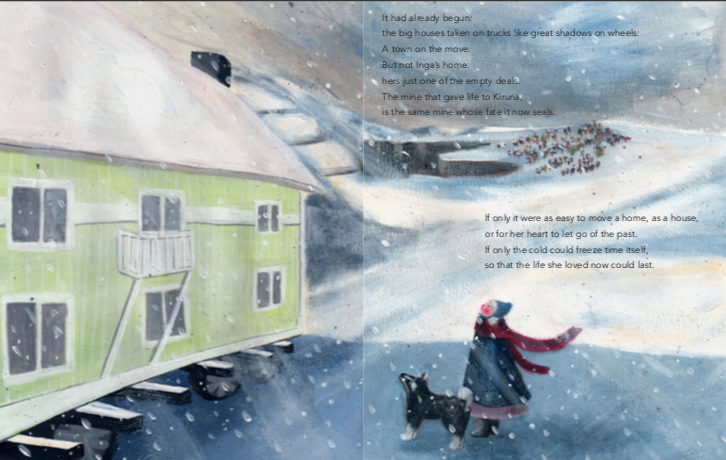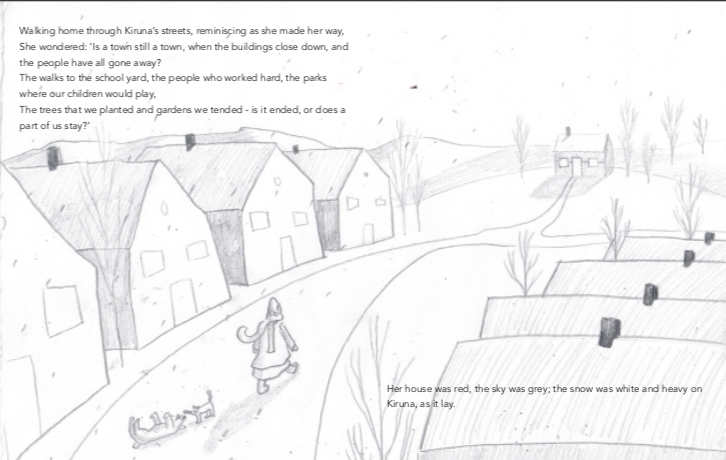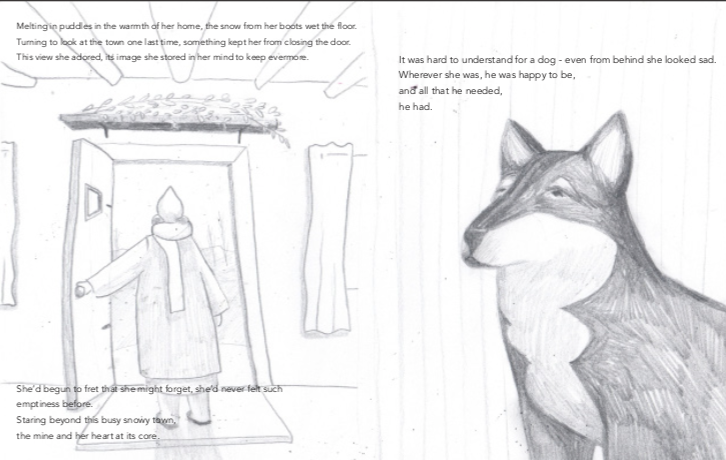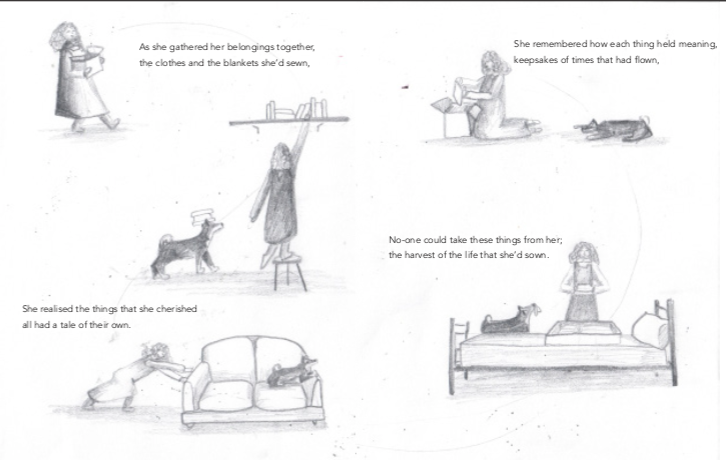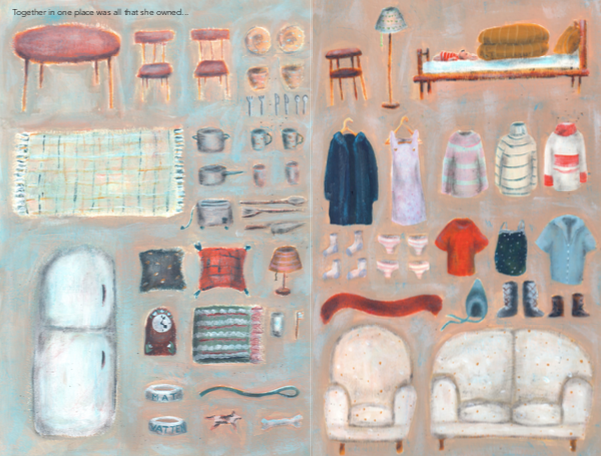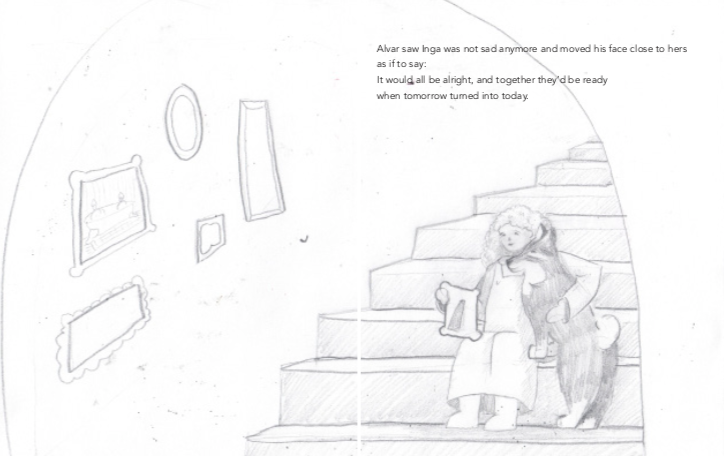 The needle felted versions of the book's main characters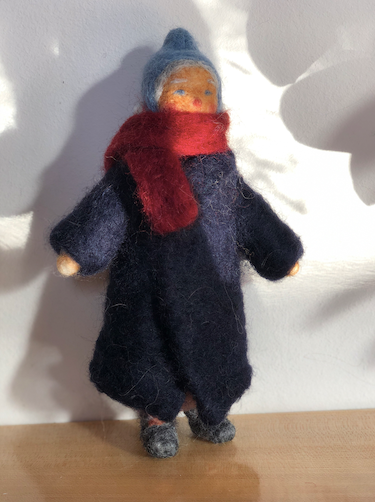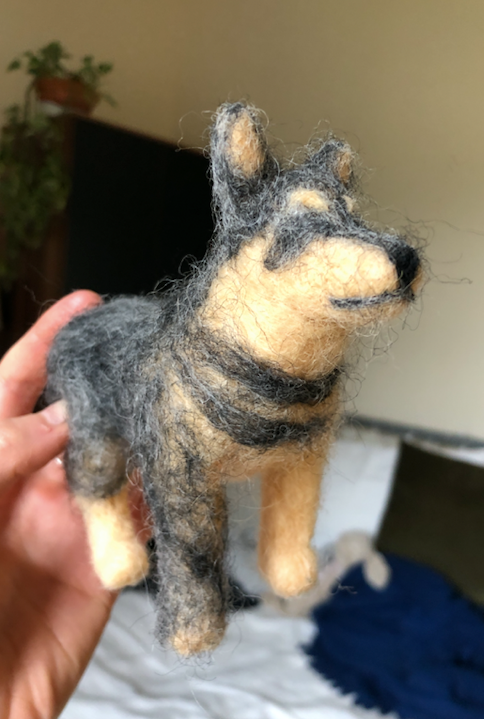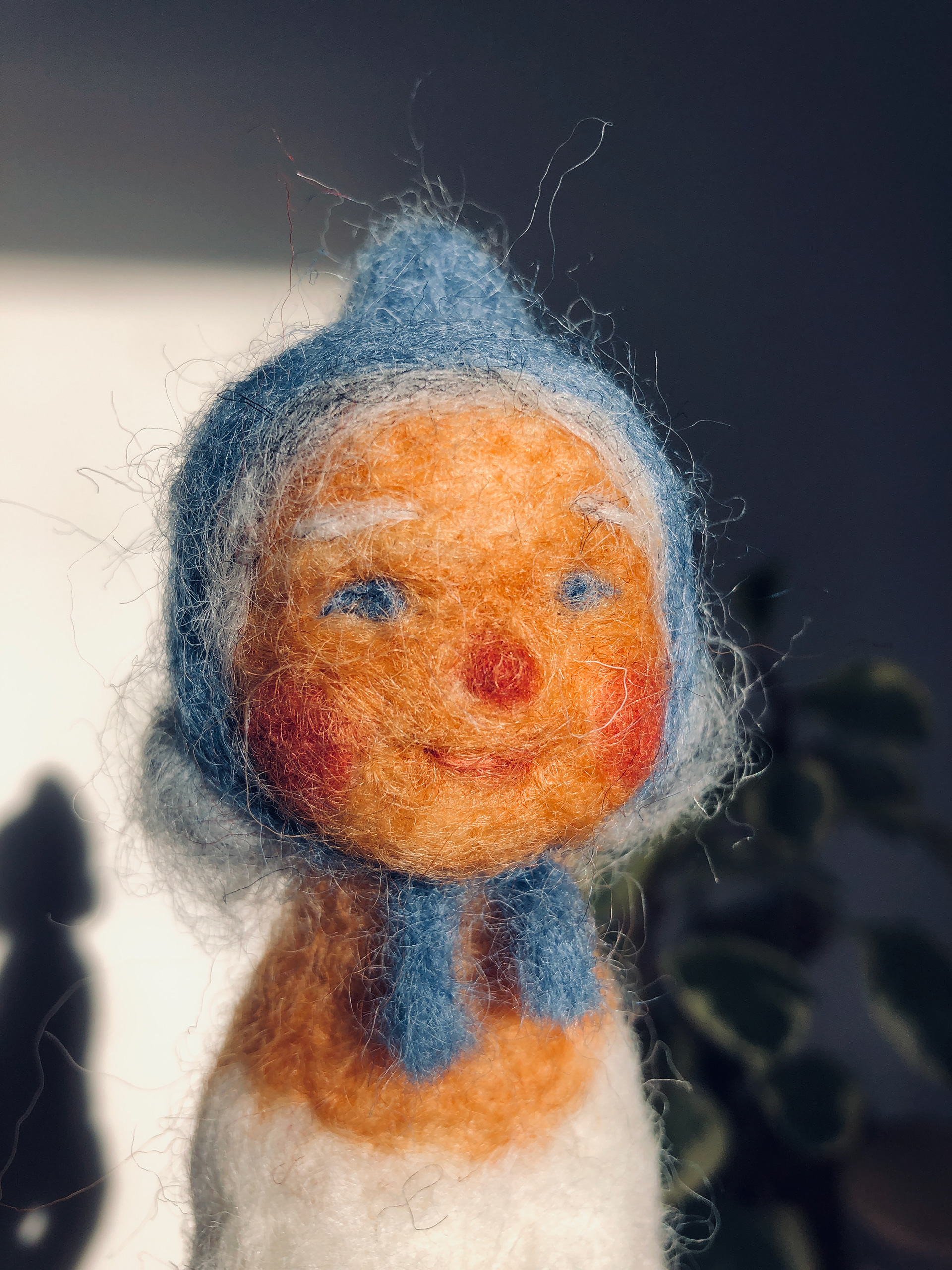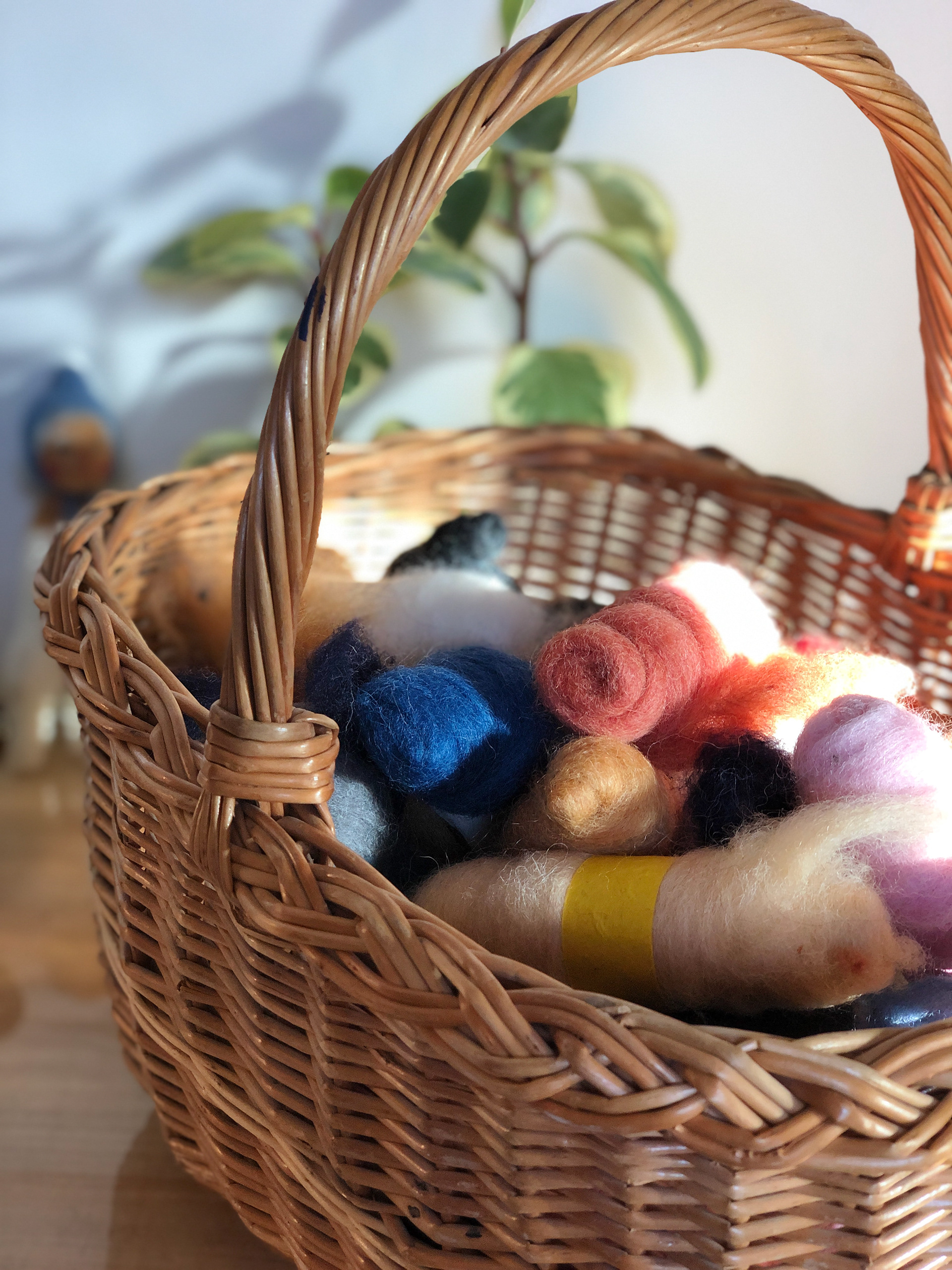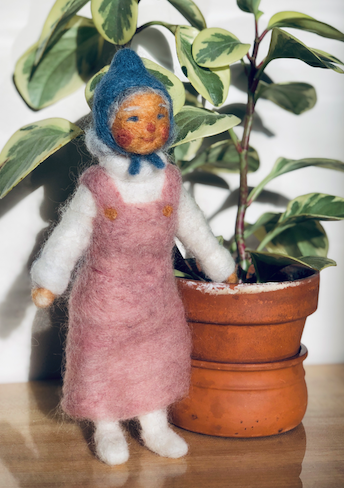 For further information about the relocation project: